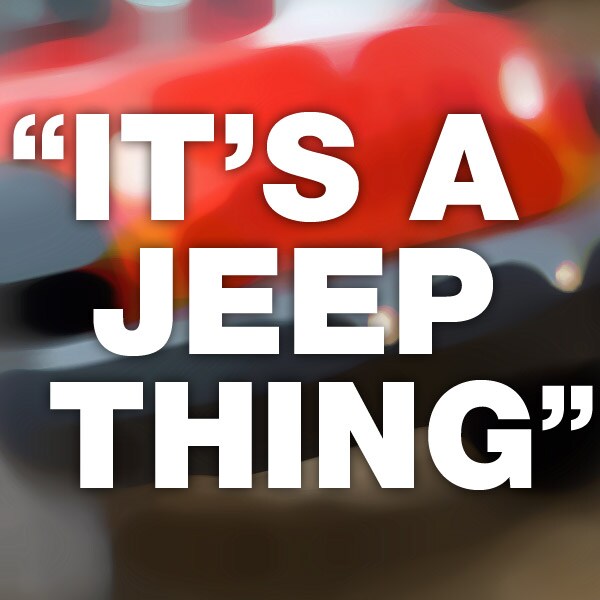 There is an invisible bond between Jeep Wrangler owners. It's not like the downward fist gesture of the Harley drivers or the passing wave of Corvette owners. It is more of a sense of belonging. It can really be reduced to one saying, "It's a Jeep thing."
If you have ever known a Jeep Wrangler owner you have likely seen or heard, "It's a Jeep Thing" on, around or in their vehicle. They swear by it. What makes them this way though? Personally, we think it has something to do with the nostalgia that comes along with driving a Wrangler. You feel like you are part of history.
With the new 2014 Jeep Wrangler Willys you will be. The designers took a lot of liberties on this one to make it quite true to the 1940's military Jeep Willys, Overland CJ-2A and CJ-3A. Adding on some custom touches though, of course. The updates to the Willys will include
· Gloss black grille with the black Jeep badge
· Gloss black front and rear bumper appliques
· Historic satin black "4 Wheel Drive" tailgate decal
· "Willys" hood decals
· High-gloss black 17-inch aluminum wheels
· Sunrider soft top with deep tint rear windows
Everything about the Willys screams classic Jeep. It has the look feel of the iconic military Jeep, but all of the modern technology and comfort of the brand we know and love. But isn't that just it? Isn't that why Jeep owners stay Jeep owners? Perhaps that is in and of itself the "Jeep thing."
Whatever "It's a Jeep Thing" really stands for, we are positive the revamped Willys will have it. And at only $25,795 there is room for many Jeep lovers to be included in that invisible bond between the rest of the Jeep Wrangler owners.