The experts at Cronic CDJR are giddy! The source of our excitement is the new 2020 Jeep Wrangler EcoDiesel. That's right - the world's most iconic and capable SUV is now available with Jeep's most fuel-efficient and highest-rated torque engine ever. 
If you haven't heard about this modern marvel, now is the perfect time to reach out to the team at Cronic CDJR for exciting information. In the meantime, we've created a quick overview about the new 2020 Jeep Wrangler EcoDiesel and what makes it a world-class wonder.
The New 3.0 Liter EcoDiesel V6 Engine: Torque & More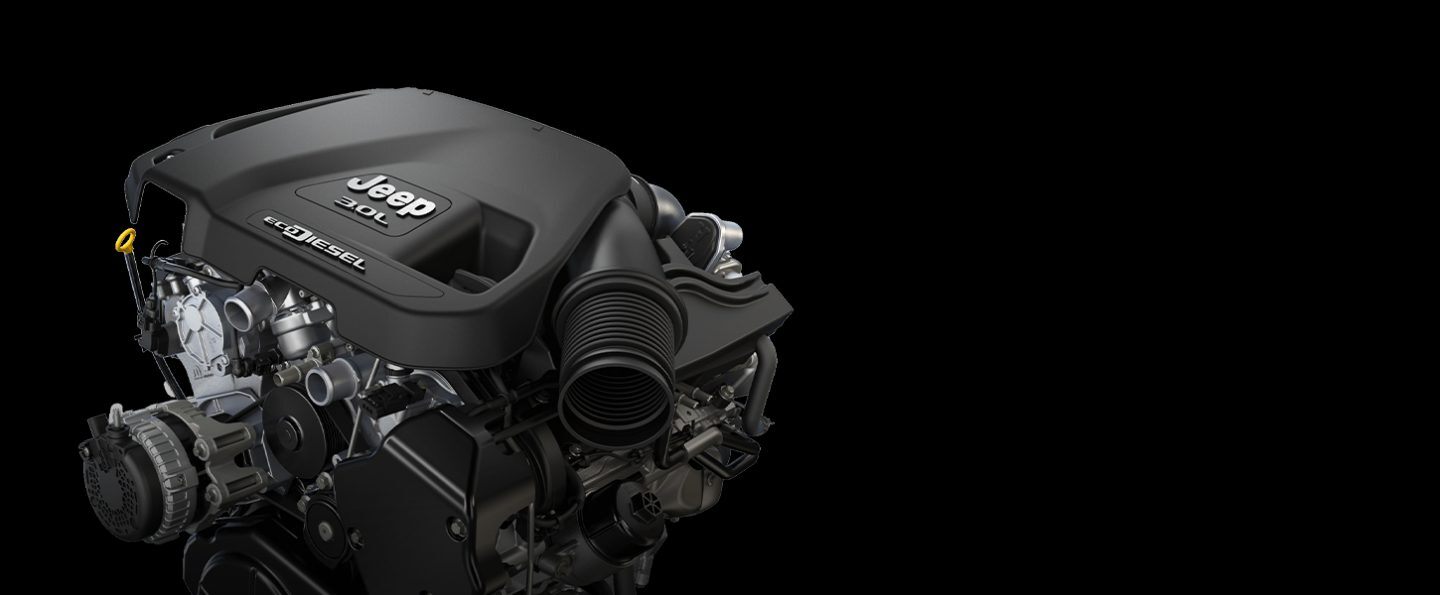 Regardless of the trim, rugged off-road prowess and capability come standard on the Jeep Wrangler. But now you can enjoy enhanced levels of horsepower, torque, and excellent fuel economy with the available 3.0L EcoDiesel V6 engine. This all-new engine boasts an impressive 260 HP and a massive 442 lb.-ft. of torque. You'll enjoy the ability to tow up to 3,500 lbs. while gently sipping fuel to the tune of 22/29 MPG (City/Hwy).  Although the EcoDiesel's horsepower may not jump off the page at you, true off-road enthusiasts are rejoicing at the remarkable torque - specifically low-end torque.
Torqued Up and Ready to Go with the EcoDiesel V6 & ToruqeFlite 8HP75
The EcoDiesel V6 is perfectly mated to a new TorqueFlite 8HP75, eight-speed automatic transmission. This transmission is uniquely calibrated for low RPM shifts, which means you'll enjoy high low-end torque, which is what's required to get your vehicle moving. 

 

As a critical factor when you're off-roading, torque allows the Jeep to effortlessly crawl up and over boulders and hills without putting undue stress on the engine. This low-end torque helps you slowly traverse trails and maintain your momentum over the most rigorous terrains without causing your engine stress. 

 

With both high low-end torque and sufficient horsepower, the new Jeep Wrangler's 3.0L EcoDiesel V6 will let you to confidently go from the highway to the trail and back to the highway without missing a beat. There are over 40 extra shift maps designed to optimize shift points for the best 4x4 capability, fuel economy, and performance.
Built for Performance and Exceptional Efficiency
The 3.0L EcoDiesel V6 will feature the new engine start-stop (ESS) tech that allows you to reduce fuel consumption and emissions released when you're idling on the road or stopped in traffic. After you remove your foot from the brake, the vehicle automatically restarts so you'll be back to normal driving. As an added bonus, the new 3.0L EcoDiesel V6 engine is turbocharged and produces minimal levels of noise, vibration, and harshness, so you can enjoy the sights and sounds of the trail beneath your wheels.  
Contact Cronic CDJR in Griffin, GA for the New EcoDiesel Wrangler
If you're interested in the new 2020 Jeep Wrangler EcoDiesel V6 engine, you can check it out right now at Cronic CDJR in Griffin, Georgia. Simply give us a call today to schedule a test drive or stop by our Griffin, GA dealership to experience the new Jeep for yourself.