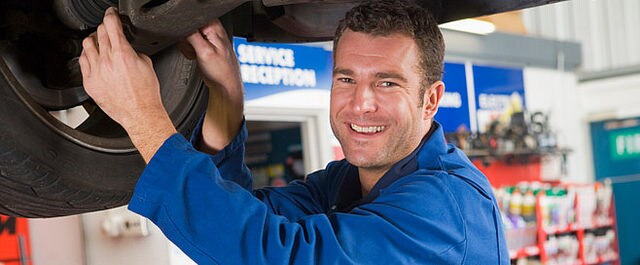 Your vehicle is a significant investment, but your relationship with your vehicle is more than that. It's personal. It's how you and your family get to those beautiful family vacation destinations. It's how you get to and from work everyday.
So when your vehicle requires regular maintenance, a tune-up, or even a major repair, you want to go somewhere you trust, somewhere that is qualified to give your vehicle the care it deserves. And this is why it's important, in times like these, to take your vehicle to your dealership, such as Cronic CDJR, for service. The benefits are numerous. 
Are the employees trained?
Going to a dealership ensures that the specialists working on your vehicle are qualified. Vehicle technologies change rapidly and you want to know that the people fixing your car are up-to-date on new procedures and protocols that these new technologies demand.  
Is the equipment up to date?
Just like with training, the service you receive at a dealership is also superior because of equipment. Over time, technology improves and with it the equipment needed to properly repair your vehicle.
Will you be held accountable?
With your fly-by-night repair shops, you can experience a certain level of unreliability. Dealerships are in it for the long haul. There's more incentive for a dealership like Cronic CDJR to provide superb service because of the direct association with the automaker. They are committed and invested. 
Do you specialize in my vehicle brand?
Another benefit of getting service at a dealership is that the specialists working on your vehicle specialize in your brand of vehicle. They are aware of the nuances and unique aspects of your vehicle's brand.
Quality service and accountability all add up to the most important part of the equation: your peace of mind. And that's what you'll get next time you take your vehicle to a dealership for service.
Schedule Service
* Indicates a required field