Schedule Service
* Indicates a required field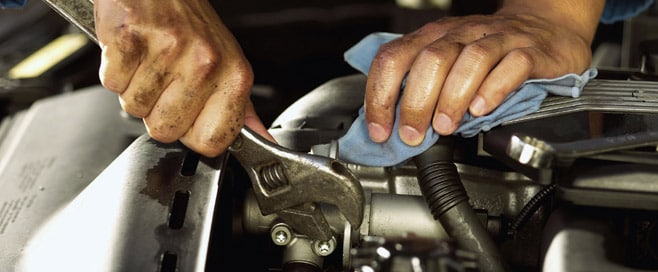 Vehicle manufacturers all have different suggestions for when to get regular maintenance done on your car, but sometimes they overestimate. For instance, many OEMs suggest much longer periods between oil changes for newer engines, but to be safe it makes sense to take your vehicle in earlier. Your dealership will probably schedule your first routine service when you buy your car, but this will help you know what to look for in between.
A survey by the Car Care Council found that almost 9 out of 10 cars needed at least one service or repair because their owners hadn't taken them for regular maintenance. A quarter of cars needed an oil change, and 13% to 18% had low brake fluid, dirty air filters, low coolant levels, low windshield wiper fluid, or worn out belts.
There are different things on your car you should check or have serviced regularly, four times a year, twice a year, and once a year. You should always pay attention to dashboard indicator lights and fix any problems quickly. You should also make sure your tires aren't overinflated or underinflated, and make sure your engine oil levels are normal.
Every three months or 3,000 miles is when you'll take your car into your dealership or mechanic for scheduled maintenance. If you have experience with cars, you can also perform this maintenance yourself. This is when your oil will need changed, the other fluids in the car should be checked and refilled, and the battery, belts, and lights should be checked for malfunctions and missing parts.
Every six months or 6,000 miles, check the chassis lubrication and change the wiper blades in addition to your three-month checks. Once a year, check your coolant levels, steering, suspension, and wheel alignment.