When you think of scheduling a vehicle service appointment, your primary concern is maintaining your vehicle's performance. While we rely on our cars, trucks, & SUVs for transportation, they also have to ensure the safety and comfort of their passengers. Replacing your cabin air filter on a regular basis is vital in maintaining the air quality within your vehicle. If it's been a while since you've had your cabin air filter replaced, you can schedule service at Cronic CDJR in Griffin, GA. We'll bring fresh air back to your ride in no time!  

The Role the Cabin Air Filter Plays in Your Vehicle
The cabin air filter prevents contaminants like pollen, exhaust fumes, smog, and other harmful pollutants from entering your vehicle's interior. This unsung hero of the highway ensures you'll be breathing easy on the open road. However, neglecting to replace this key component can leave you exposed to the elements.   
Over time, cabin air filters get caked with soot and debris, hindering their effectiveness in maintaining healthy air quality on the interior of your vehicle. Like any other defective component in your vehicle, your cabin air filter should be replaced to provide the best and safest possible driving experience.  
The Dangers of a Dirty Cabin Air Filter
If your car, truck, or SUV has an outdated cabin air filter, you're exposing yourself to harmful contaminants each time you drive. If you or your passengers suffer from allergies or respiratory problems, these ailments will be exacerbated by your vehicle's defective cabin air filter. This may also impact the effectiveness of your vehicle's HVAC system and lead to foul odors on the interior.  
Get Your Cabin Air Filter Replaced at Cronic CDJR in Griffin, GA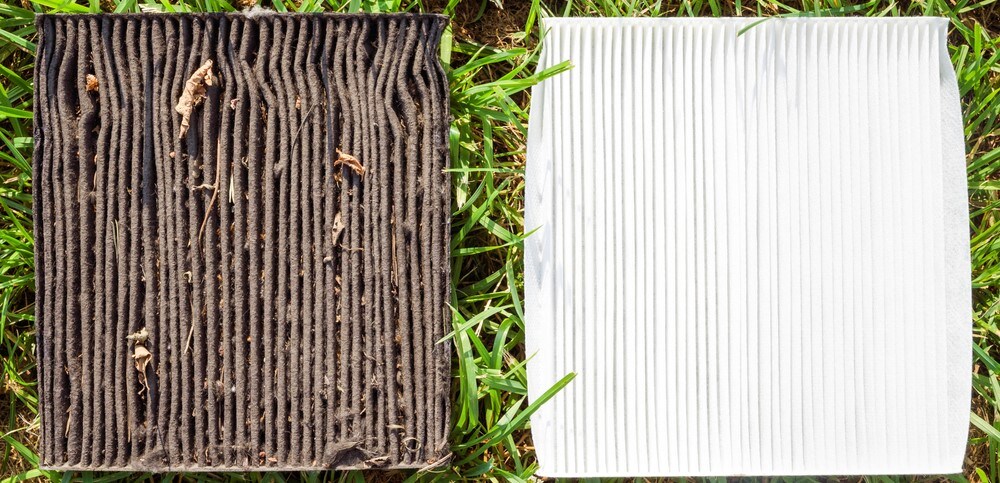 Because it doesn't directly affect vehicle performance, the cabin air filter is often overlooked when considering vehicle service. However, automotive experts recommend replacing a vehicle's cabin air filter every 15,000 - 30,000 miles or once a year.   
Our expert technicians at Cronic CDJR have replaced cabin air filters a wide variety of vehicle makes and models. We can take care of this vital repair in a timely fashion, allowing you to breath deeply on your daily commute in Griffin, GA. Schedule a service appointment today to keep the allergens away.  
Apply for Auto Service Financing Online
Are you worried about being able to pay for the repairs your vehicle needs to get safely from A to B? At Cronic CDJR, we strive to take the stress out of every drive. That's why we offer service financing for those in-between-paycheck troubles. Apply for service financing today!  




Contact the Service Center at Cronic CDJR in Griffin, GA
Not sure if your vehicle is due to have its cabin air filter replaced? Curious about our service financing options? Whatever the questions may be, the experts at Cronic CDJR are eager to answer your inquiry. Contact us today or visit us in Griffin, GA for a vehicle service experience as sweet as a breath of fresh air.